Connecting the dots #67
GB 2022
The last years have not been easy for us. We are at the end of another one and I feel that a lot of people aren't happy about anything anymore. Maybe it's fear of what the next year will bring, maybe demotivation and maybe all of the above. However, at the end of 2022, let's try to relax a little, try not to focus only on the negative, but also the positive that this year brought. That is why the last newsletter of this year is dedicated to pleasant news, to everything nice and beautiful that has happened in the world.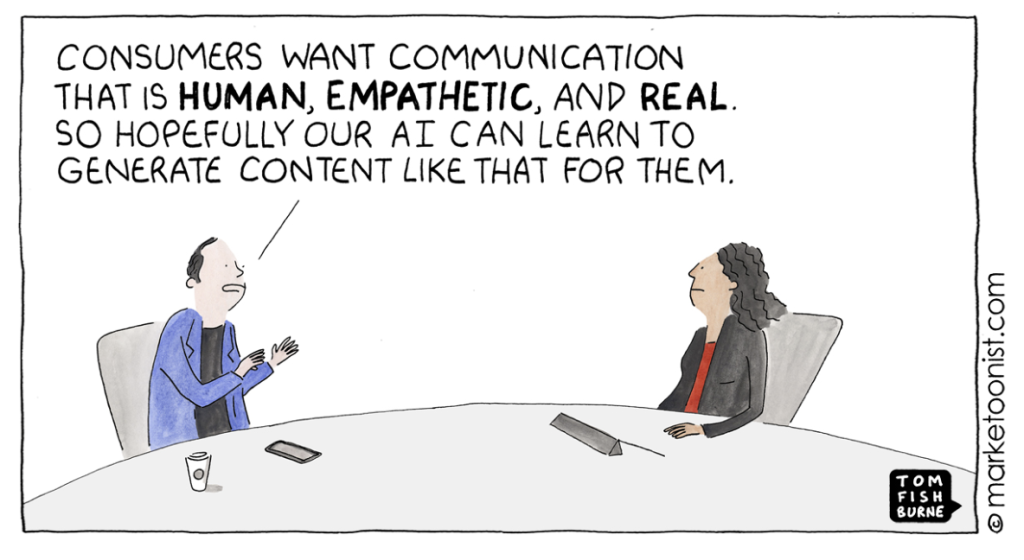 Marketing and media
#1 Dig into the most inspiring campaigns from this year's festivals. If you missed Peťo's last week's Eurobest, you can find it here, Cannes International festival of creativity here, Cresta here, and the American-oriented Clio awards here.
#2 Humans and AI are beautiful true stories from Microsoft about people making the world a better place thanks to technology. Activists, often those whose negative experiences and difficult fate inspired them to the greater good. I wish that in 2023 we use technology in advertising more often and at the same time get it to those who need it the most.
#3 Professor Scott Galloway is often right. On this link, you can see whether his predictions on the most key questions from the economy and marketing in 2022 have come true. Stay tuned, he will release more predictions in a few days.
#4 How to stay off-screen, new rituals, birthday celebrations even after thirty… There are many things that, according to Pinterest, will make us happy in the coming year. You can explore them in the Pinterest predicts report.
#5 Good presentations sell ideas! The art of deck making is the only cheatsheet you will ever need to create the most beautiful storytelling presentations.
#6 Take a look at the Inspire Score 2022 report, which presents the most interesting brands of this year and their contribution to society.
#7 I would like to print this case study and hand it out at all meetings, conferences and lectures. Liquid Death is the story of a brand of bottled water that has recently become loved by people all over the world. How did it achieve this? It stood out from the crowd – with originality, humor and surprising social communication.
Life
#1 Can Minecraft help children coping with the death of a loved one? It looks like it can. A Minecraft server for grieving kids is created, which provides children with mental support, company and virtual hugs.
#2 Not all influencers are bad. These are, for example, ambassadors of well-being and support healthy mental development. Inspirational stories on how to gain mental balance, interwoven with education, are heart-warming content.
#3 World cinema was a pleasant surprise in 2022. In addition to this selection from Mashable and the top Golden Globe nominations, I definitely recommend exploring Edisonline during the holidays, especially the Nordic or Polish films section.
#4 I also like the end of the year because I am slowly preparing for next year's book challenges. Here are some novelties for which you need to make room in your reader's card in 2023.
#5 And if you have leftovers from this year, Goodreads has also created a selection of the best books of 2022.
Longread for Christmas: If you have time to learn only one thing this Christmas, I recommend reading something about cognitive biases. This table will be enough for you to start with.
Enjoy the holidays, relax and especially stay in a positive mood. See you in 2023.
M.