Connecting the dots #75
Opportunism at its worst
That's how we are. As soon as a new technology appears on the market, we, humans of the speculator breed, try to exploit it. AI is no exception, and as it turns out, the most skilled among us are already trading fake articles or music.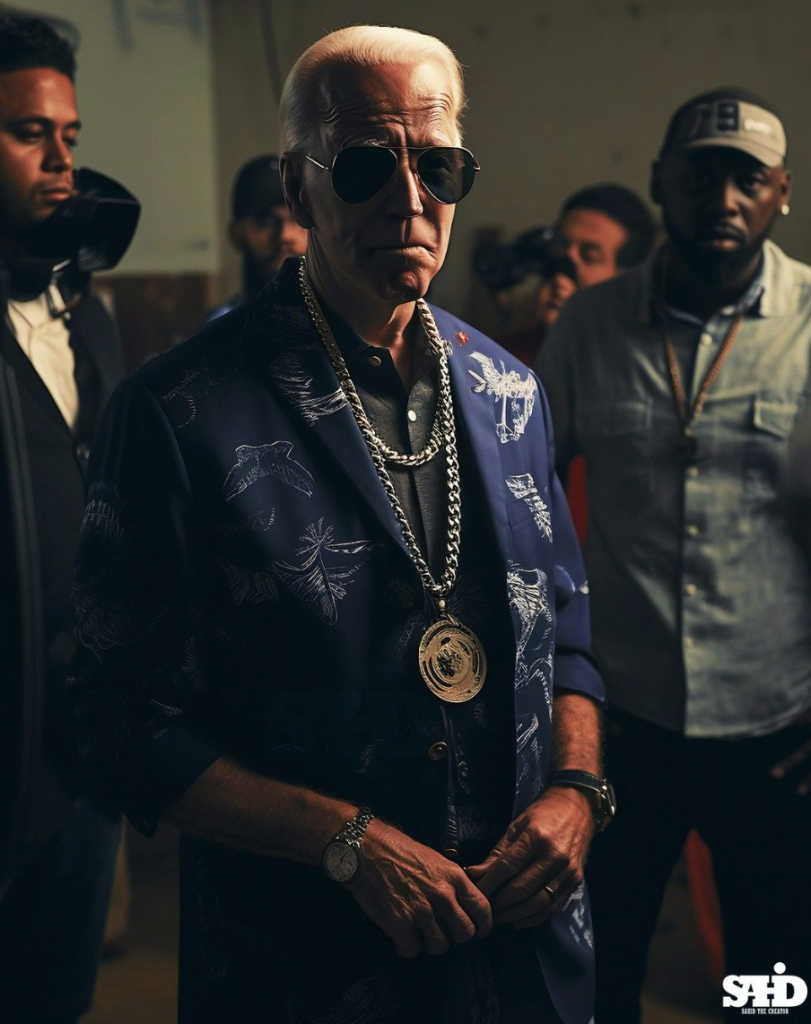 Marketing and Media
#1 Damage done. After the song created with fake AI voices of Drake and The Weeknd went viral, all the alarms for publishers went off. Will we still need real singers? There even is a Discord server called AI Hub, which provides a step-by-step guide on how to copy your favourite artist.
#2 Hahaha. Haha. Ha. But no… All of us who grew up as social media managers wanted the metaverse to be the next big thing, just like Instagram once was. It seems it will take a while. While people are rushing to the New York fashion week, only slightly over 25,000 viewers attended the Metaverse fashion week.
#3 Sometimes, it can be difficult for creatives working on a single brand for a long time to think outside the box. After all these years, they feel like they've already done everything. Here are a few examples of original campaigns that have been based on the same strategy for years.
#4 The world's largest database of AI artists may inspire you to come up with your unique use of new technologies.
#5 Of course, Elon Musk is developing his own ChatGPT. What will it be called? a) TwitterPT, b) DodgeGPT, c) TruthGPT. Here is the answer.
#6 According to CNN, Burger King sells more Whopper burgers than ever. How did they achieve this? With completely ordinary, average, and overcooked creativity in their new campaign, "You Rule." Not everything has to be a Cannes Lion.
BK owes this success to the recession, which shows us that we value our wallets more than our health.
#7 EA Sports rebranded. I don't need to say more. Just watch this video.
Život
#1 Here's the secret trick to making your employees adore you – humour. Research shows that leaders with any sense of humour are 27% more admired than those who don't joke around.
#2 The most packed TikTok profile ever. It dissects movie inspirations, genres, and themes… It even has a content series that categorises movies by colour. Here, you'll find "green" movies.
#3 Philosophical window. Are digital nomads destroying the job market? They're not, but gentrification is.
#4 A new perspective on working in hospitality. Would you like to work in a company that can also be co-owned by its employees?
#5 Sometimes, all we need is a good laugh. This profile shows how we marketers are enclosed in one big bubble.
Popular content of the month: Recently, I had the opportunity to connect virtually with the newly elected editor-in-chief of Forbes.sk, Lucia Okšová. Thanks to her, I started listening to the podcast "Nevyhorení" and got completely addicted. The episodes are delightful, speaking right into the soul and often opening up taboo topics. I recommend, for example, the section on traumas and how men are more sensitive to trauma development, but at the same time, our society emotionally neglects them through various stereotypes.
Take care.
M.